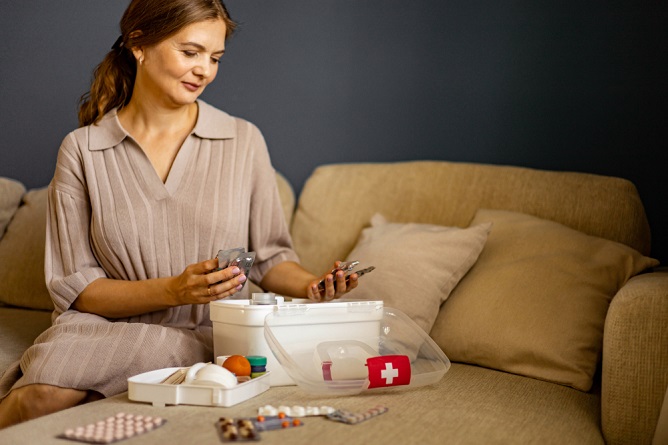 As the weather heats up during the summer months, it's essential to pay attention to how medications are stored. Proper storage is crucial to maintaining the effectiveness and safety of medications.

As an independent pharmacy in Palm Springs, Florida, we understand the importance of storing medications properly. That is why we are here to offer some tips on how to do it during the hot season:
Keep medications in a cool, dry place.
Medications should be stored away from direct sunlight and heat sources, such as radiators or ovens.
Do not store medications in the car.
The temperature inside a car can quickly rise to dangerous levels during the summer months, and medications left in the car can become ineffective or even dangerous to use.
Use a cooler for traveling with medications.
Be sure to pack the cooler with ice or ice packs to maintain the proper temperature.
Check expiration dates.
Medications should be discarded after their expiration dates have passed, as they may not be as effective or could even be harmful. Keep track of expiration dates and properly dispose of any expired medications.
If you have any questions or concerns about storing medications during the hot season, consult a retail pharmacy.
At Palms Pharmacy, a specialty pharmacy in Florida, we are here to provide expert advice and ensure that your medications are stored properly.
We also take pride in being a reliable compounding pharmacy for many years with the help of our competent staff.
Feel free to drop by our pharmacy if you want to learn about what other services we can offer.