We can compound anything to meet your patients' needs.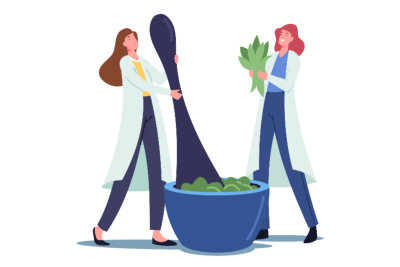 Palms Pharmacy's compounding services are rendered by skilled and proficient pharmacists. With compounding, patients will be able to have medications that are suited to their specific needs and preferences. This enables them to make the most out of their prescription medications and, ultimately, improve the overall quality of their health.
We are a pharmacy in Palm Springs, Florida, that offers the latest and best technology for applicators, making tubs or tubes unnecessary. Our applicators deliver accurate doses with no mess.
Women's Health
Bioidenticals
Immediate or Extended Release Capsules, Creams, Ointments, or Suppositories
Bacterial Vaginosis
Metronidazole/Nystatin Cream
Boric Acid Vaginal Suppositories
Endometriosis
Progesterone Vaginal Suppositories
Pain Management
Inflammation
Ibuprofen Gel
Diclofenac Gel
Ketoprofen

/Cyclobenzaprine Gel
Neuropathic Pain
Gabapentin/Baclofen Gel
Baclofen/Lidocaine/Ketoprofen Gel
Shingles
Lidocaine/Acyclovir Cream